911Babies teaches the value of life through God's word. We actively engage the enemy of life on many fronts, and have many testimonies of lives saved from abortion. We are always striving to save just one more from the abyss of abortion, for abortion kills babies and wounds many others.
Our goal is to provide truthful information about abortion and it's destructive consequences as we offer information and help to expectant mothers. We are here to be a voice for the voiceless unborn child as we have answered their urgent 911 cry for help.
"For the children being not yet born, neither having done any good or evil, that the purpose of God according to election might stand, not of works, but of Him that calleth." - Romans 9:11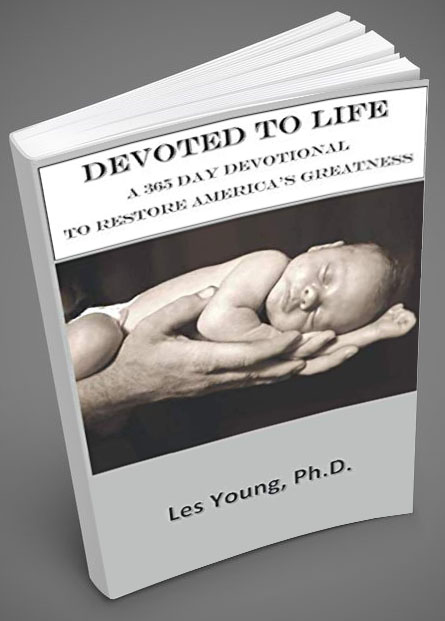 Devoted to Life: A 365 Day Devotional to Restore America's Greatness
by Les Young
Purchase this pro-life devotional for $20.00 (includes shipping), and a portion of the sale is donated back to 911Babies.com.
Life Village
Life Village is a new project aiming to inspire hope and empower mothers with babies being affected by homelessness in Rowan and surrounding counties of North Carolina. The village of tiny cottages will provide shelter for a mother and baby. A one year discipleship program for homeless mothers with babies to have shelter, love, guidance and to be taught: parenting skills, life skills and how to respect and love herself and her baby, to learn how to establish healthy relationships with others and God. Find out more...